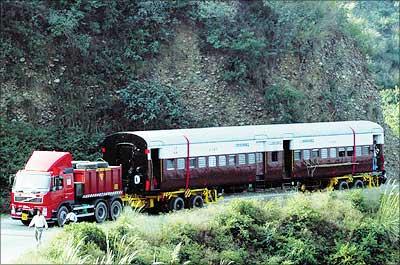 Jammu and Kashmir together is known to be a place where all the natural and scenic beauties seemed settled peacefully. The calmness of the site speaks a lot about the natural wonders that are at their best and can be explored without much of search.
This state though remains in terror due to it being the target for outside disturbances, still the tourist count here never gets less which is sufficient to illustrate the glamour of this gleaming location.
It is said that people residing here are most beauful people of India, which can be guessed as soon as travelers enter the place. Lovely lasses having beautiful faces appear welcoming the travelers with their garce and charm. Major religions followed here is Islam and the common lagunage spoken is Urdu.
Check out what forms as the backbone of the major atractions that are rested here..Read on:
Blue valleys, alpine passes — Kashmir's beauty is the substance of stories. Kashmir is divided into three major land masses namely the foothill plains of Jammu, the mountains of Ladakh and the Kashmir Valley. Its tactical position has lead to off-and-on battles with Pakistan. No wonder the place attracts everyone to conquer its worth dying loveliness.
This is a welcoming placewhere the tourism seemed to gear up gradually after years of discord. Travelers are facilitated to enjoy a great vacation time boasting in cushioned and canopies shikaras across the Nagin and DalLakes.
For art lovers, Stok Palace and Museum house the imperial relics of the previous ruling family of Ladakh. Most favorable time to visit these places is during September-October or in early winter.
Bahu Fort – This original fort was built by Raja Bahulochan and was then customized and enhanced by Dogra rulers. It is also renowned as the oldest edifice in Jammu. It enjoys a favorable location which is just 5 km from the city and is thus few minutes drive away.
What makes it so admirable is its magnificent location as it is built on rocks facing the Tawi River. Travelers can also check out another temple which is located inside the fort and is dedicated to Goddess Kali. This venue holds exquisitely laid-out gardens that surround the fort from all of its sides.
Peer Baba – A famous dargah which is associated with the Muslim saint, Peer Budhan Ali Shah. Apart from Muslims, Hindus and Sikhs also visit this religious site to pay respect at the shrine on Thursdays.
Mubarak Mandi Palace – This site is famous for its architecture which boasts of a unique blend of Mughal, Rajasthani and even Gothic styles.
This palace complex dates back to 1824 AD. Sheesh Mahal segment here in the palace is considered to be most famous. The pink hall used to be sited here that has now been rehabilitated into the Dogra Art Museum which is a treasure house of miniature paintings comprised from various hill schools.
Katra – This location acts as the base camp for pilgrims. It falls on the way of tourists going to the Vaishnodevi. It is just 50 kms from Jammu.
Patnitop - This attractive place is just 112 kms away from Jammu.
Patnitop has an easy to access location which is falls on the Jammu-Srinagar highway. It is a popular picnic spot for the natives of Jammu.
It is now taken up by JKTDC and got developed as a popular tourist destination. This destination is usually roofed with snow during winter season and offers a good opportunity for winter sports to the adventurous travelers.
Dal Lake – Dal Lake consists of a sequence of lakes, including Nagin Lake, which is just 8 km from the city center.
Travelers get to relish themselves with an extraordinary boating experience here on the houseboats featured here. The famous Mughal gardens are also situated in the Far East and are a must see.
Pahalgam- This spot is famous as a trekking base. Another click for adventure freaks!!
Hemis Gompa – This spot holds an admirable library, having well-preserved frescoes that reflect some Kashmiri influence. Buddha statues are also the impressive add-ons to the offerings here.
Namgyal Tsemo Gompa – This spot got built in the year 1430. It contains a fine three-storey-high Buddha and ancient frescoes and manuscripts.
The views of Leh seem superb from here. A steep lane leads to the Leh Palace.
Shanti Stupa – This looks impressive, especially at night time when it is well lit-up. It is positioned at the end of the road that goes through Changspa, offering great city views.